Late or Overdue Tax Returns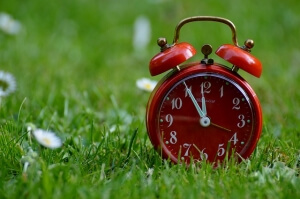 Penalties could apply.
Some people may have forgotten to lodge a tax return or been too busy or it just hasn't been a priority but whatever the reason for not lodging, the Taxation Office will require you to lodge a return every year if your income is over a certain threshold.
If you have not lodged for some years you may receive a letter from the Taxation Office requesting you to lodge all outstanding returns or, before that happens you may just want to get your affairs in order.  As the Taxation Office has the ability to charge penalties for late lodgement of taxation returns it is in your interest to complete any outstanding returns.  Any penalty will only increase as more interest is applied each year.  We can assist you to get up to date if you have not lodged a prior year's tax return.  Also we would apply to the Taxation Office to reverse any, or some of the penalties and interest.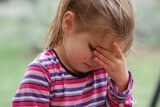 Don't Stress:
"It's never too late to lodge your late or overdue tax returns"
We can help you to comply.  Our degree qualified staff will assist you and may, by accessing the Taxation Office information be able to supply some of the necessary information for you.  If information is not able to be found we can advise you on the best possible way to get your affairs in order.
Conversely you may be due a refund.  Our firm will complete your Late or Overdue Tax Returns applying current legislation in order that you pay as little tax as is possible for your situation.
Our friendly staff will help fix your problem.
Why choose Liberty Wealth for your Individual Tax Return?
Maximise your tax refund
Get the right advice from friendly Qualified Professionals
Get you tax return FAST with ATO Electronic Lodgment
A CPA Qualified Accountant will review your tax return prior to lodgment
Feel confident knowing that your tax return is being lodged by Qualified Tax agents
Our comprehensive checklist ensures that you're claiming everything you are entitled to
Using Fee From Refund, we can lodge your tax return with no upfront fee
Late or Overdue Tax Returns? We can organise to lodge your overdue tax returns
Two convenient locations: Mt Ommaney & Forest Lake
Frequently Asked Questions
What Our Clients Say
They were very helpful and answered all my questions

Really wonderful, very helpful and great communication

They are able to accomodate an appointment time with me and made the process of completing my tax simple and stress free

Prompt and efficient service

Always great tax service and I feel confident in the service recieved

Timely management of all my Financial Affairs